A pioneer in the field of herbal remedies, dietary supplements, and sports nutrition, Good Health Nutrition provides a wide range of whole food certified organic supplements with high quality and functional foods which includes greens and superfoods. Within its 27 stores across the UAE, qualified and experienced pharmacists, nutritionists and certified health specialists and nutritionist available to provide guidance and attend to your requirements.
Gulf Marketing Group
The Baker family established the Gulf Marketing Group in 1978. This is one of the Middle East's leading, family-owned companies. With subsidiaries that operate in key sectors such as retail and distribution of sporting goods, lifestyle brands, health, fitness, food and food processing, integrated third-party logistics, real estate, healthcare, pharmacies, education and technology they have more than 90 international brands in the Middle East with home grown brands that are reliable, and quality driven.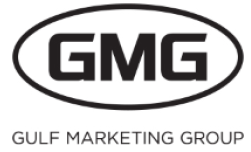 We are proud to be one of the top 10 retailers in the Gulf region with:
More than three decades experience managing international brands in local environments
A prestigious portfolio of world class brand partners
Anchor tenancy in all major GCC shopping malls
A proven track record of securing exclusive retail and distributor agreements
An experienced management team
Strong customer relationships